System for identifying and recording the facts of gasoline fraud
This solution is useful for companies with fleet vehicles, interested in elimination of gasoline thefts by drivers.

Equipment to be installed:
NaftaPOS software for control of vehicle refueling on petrol stations
GPS-monitoring software
GPS-monitoring tracker on vehicles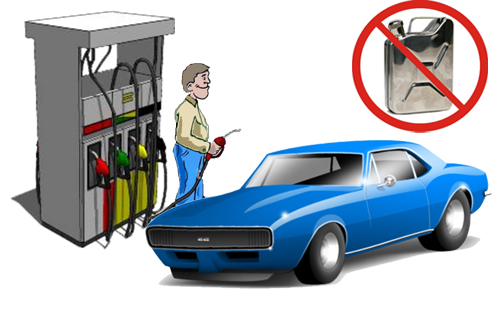 System generates reports, which display vehicles that belong to the risk group. The vehicle belongs to the risk group if it has higher current consumption of gasoline per 100 km than the known nominal consumption per 100 km for this vehicle. Drivers of such vehicles must justify the reason for consumption of their vehicles exceeding nominal value.
Proposed solution is much cheaper than all similar known. It is not necessary to use fuel level meter in the tank of a motor vehicle to determine the fuel consumption. In this case, the process of monitoring the current fuel consumption becomes more simple and automated. According to reports of the system it is easy to control operation of each car fleet.
There is an additional positive factor: system allows to track by daily reports of current changes in fuel consumption of every vehicle, which provides diagnostics of technical condition of vehicle's engine.

Standart version of Monitorserver software includes:
supporting by email
oogle/Openstreet map and other maps under demands of client (by API protocol which obtained by customer)
point or markers on the map
tracking
geozones
more than 20 reports (mileage, geozones, stops and trips, alarm reporting, engine hours and others)
database history during 12 months
Enhanced version of Monitorserver software includes fuel and CANbus reports:
individual supporting by dedicated service engineer by email, skype
oogle/Openstreet map and other maps under demands of client (by API protocol which obtained by customer)
point or markers on the map
tracking
geozones
more than 20 reports (mileage, geozones, stops and trips, alarm reporting, engine hours and others)
notifications by email
reporting by email
database history during 12 months